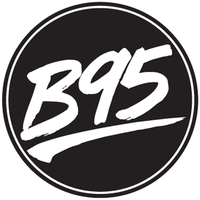 Fresno's Hip-Hop Station
Over 293,000 weekly listeners. Personalities include CK and Carmen Mornings, Young Jizzo, and Mo.
B95 reaches consumers that are making major purchases for the first time and establishing brand habits. It also reaches consumers that are making purchases for others in their household. Our listeners are tech savvy and fashion conscious. They set trends and are eager to share their experiences and opinions through social media. This gives them a broad sphere of influence.
B95 stays connected with listeners through on-air and online contesting, on-site promotions, texting and social media (Facebook/Twitter) campaigns. B95 interacts with over 37,000 e-club members and over 110,000 Facebook fans everyday.
Call Letters: KBOS
Format: HIPHOPRNB
Dial Position : 94.9 FM
Brand: B95
Target Listener: Adults 18-49