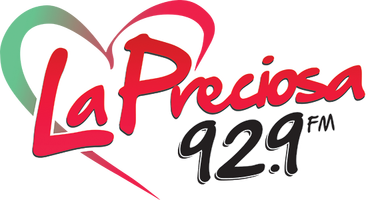 La Preciosa
Over 84,000 weekly listeners. Personalities include the morning show El Gallo Por La manana, Velia Irene, and Samuel Ramirez "El Capi". Core artists include Pepe Aguilar, Juan Gabriel, Los Tigres Del Norte, and Intocable, and Marco Antonio Solis.
La Preciosa is identified as a "family friendly" Spanish language radio station in the market. Our music can be listened to by young and old alike, with no questionable lyrics in songs or questionable comments by show hosts. The audience is comprised of working adults with consumer power ranging from personal household purchase decisions, influence over purchase decisions of others in the household and in the workplace as well. The La Preciosa audience is very loyal.
La Preciosa stays connected with listeners through on-air and online contesting, on-site promotions, texting and social media (Facebook/Twitter) campaigns. La Preciosa interacts with nearly 3,000 e-club members and nearly 10,000 Facebook fans everyday.
Call Letters: KFSO
Format: SPANISH
Dial Position : 92.9 FM
Brand: La Preciosa 92.9
Target Listener: Adults 25-54