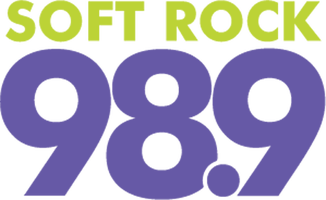 The Valley's Best Music Variety
Over 146,000 weekly listeners. Personalities include jason and Teri Ann, John Tesh and Delilah. Core artists include Taylor Swift, Ed Sheeran, Maroon 5, Bruno Mars, and Madonna.
Soft Rock 98.9 is the valley's top choice for at-work listening. Our listeners are working adults with busy lifestyles that include raising a family, traveling and enjoying the outdoors. This is an educated audience with incredible purchase power, both in the household and in the workplace.
Soft Rock stays connected with listeners through on-air and online contesting, on-site promotions, texting and social media (Facebook/Twitter) campaigns. Soft Rock interacts with over 12,000 e-club members and nearly 7,000 Facebook fans everyday.
Call Letters: KSOF
Format: ACMAINSTREAM
Dial Position : 98.9 FM
Brand: Soft Rock 98.9
Target Listener: Women 25-54